Share


O HUI The First Geniture Sym-Micro Essence Special Set 50ml+Travel
The First Geniture Sym-Micro Essence:
This sym-micro essence contains Gen-Biotics ™ Formula with the first genuture's main ingredients to enhance skin elasticity.
Antioxidant-rich formulation refines and improves the skin.
Softly adheres, soothes and revitalizes the stressed skin.
The First Geniture Cell Essential Source:
Supply the essential nourishment to the skin to give a bright and glowing skin performance.
The First Geniture Skin Softener:
Helps with skin balancing for a optimization skin condition after cleansing.
The First Geniture Emulsion:
Offers oil-water balancing caring.
How to use:
1. Use in the order of Skin Softener, Sym-Micro Essence, Cell Essential Source, Emulsion, Cream Intensive and Eye Cream.
2. Dispense 1 to 2 times of the product, apply it over your face with warm palms from inner to outer skin texture.
3. Pat gently for better absorption.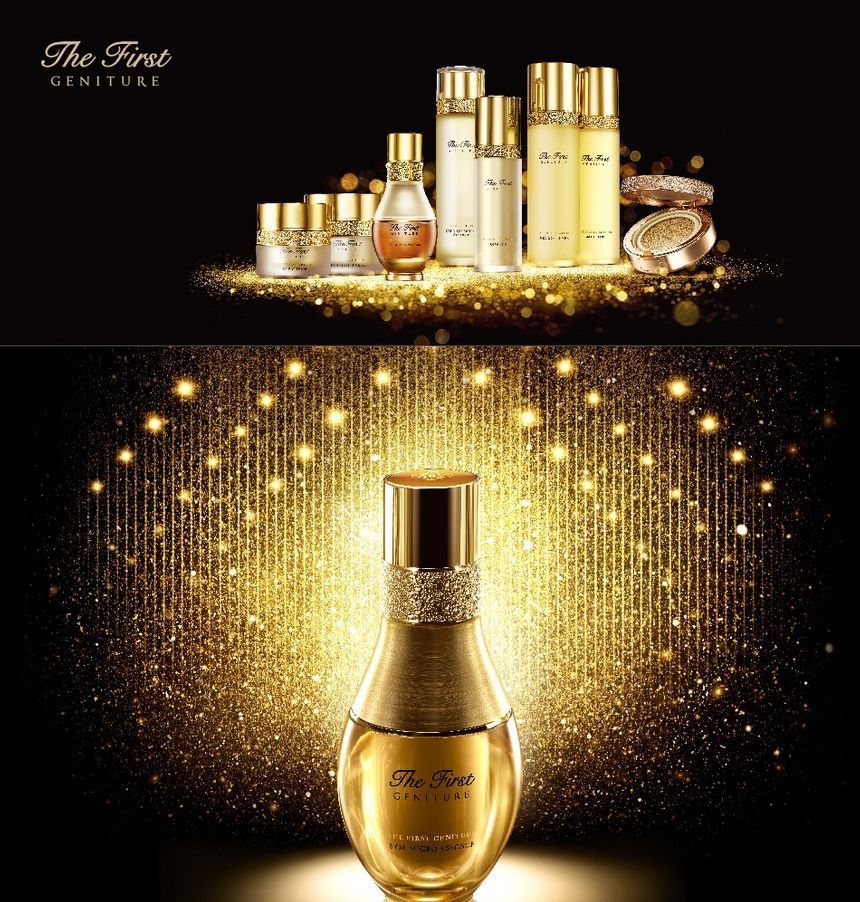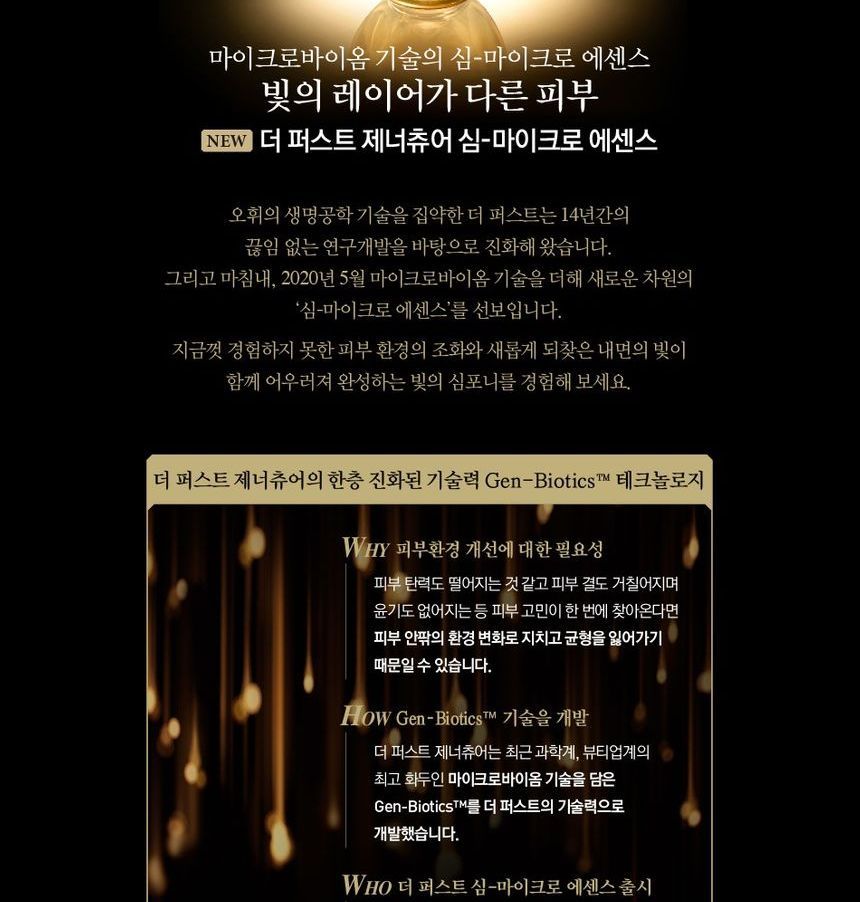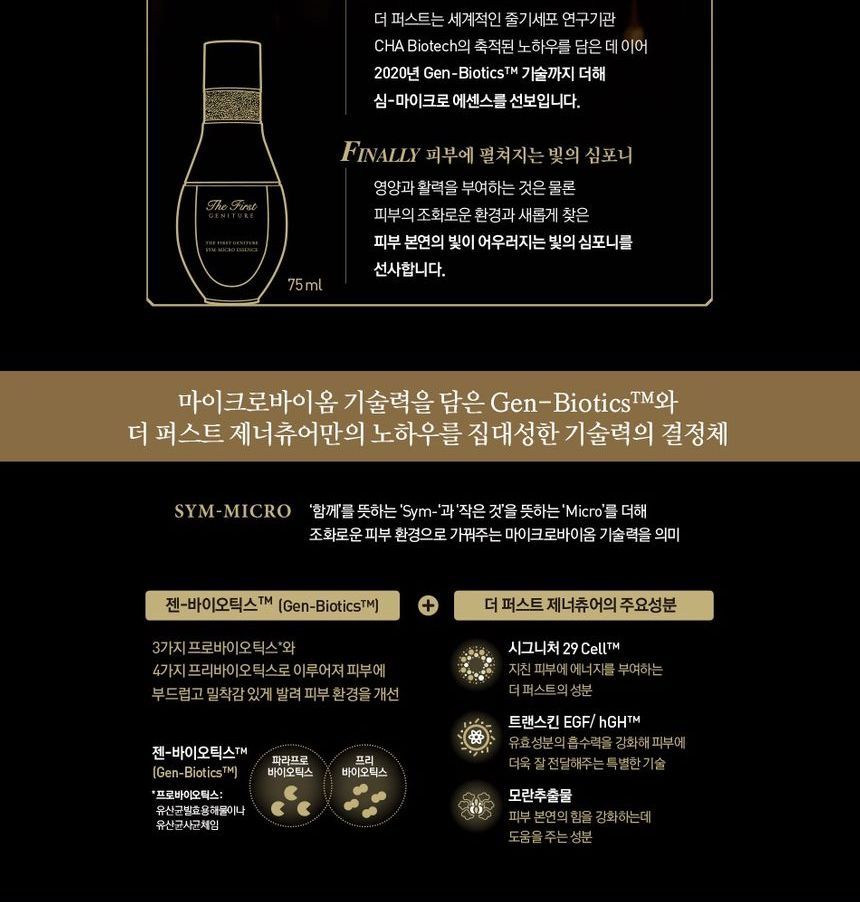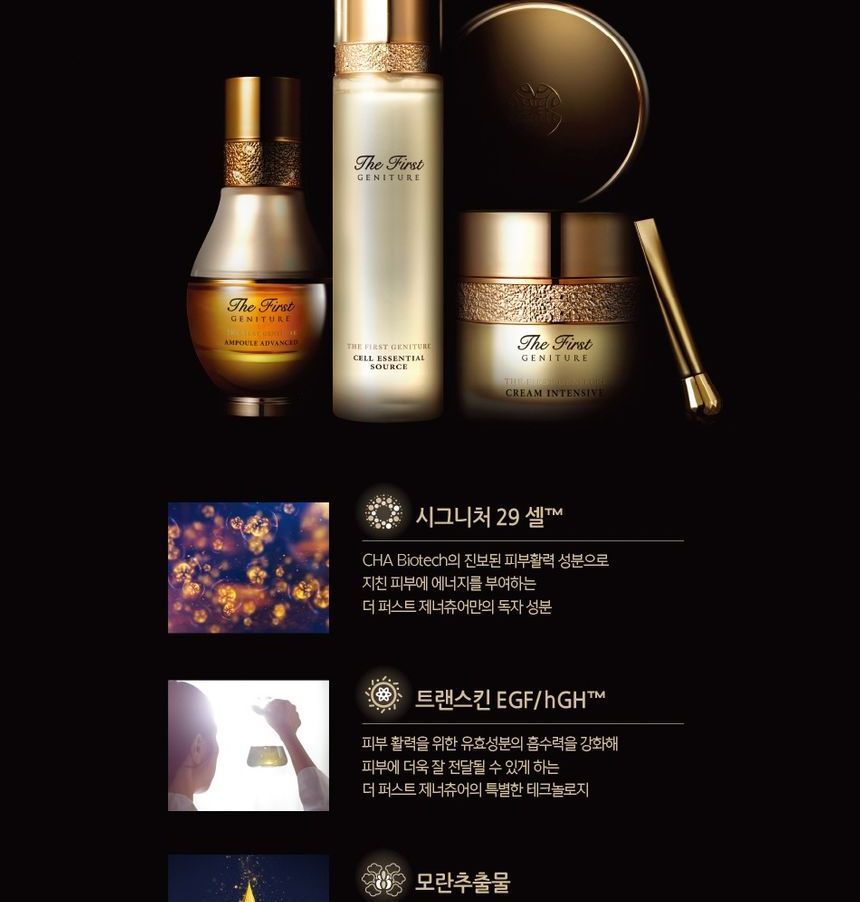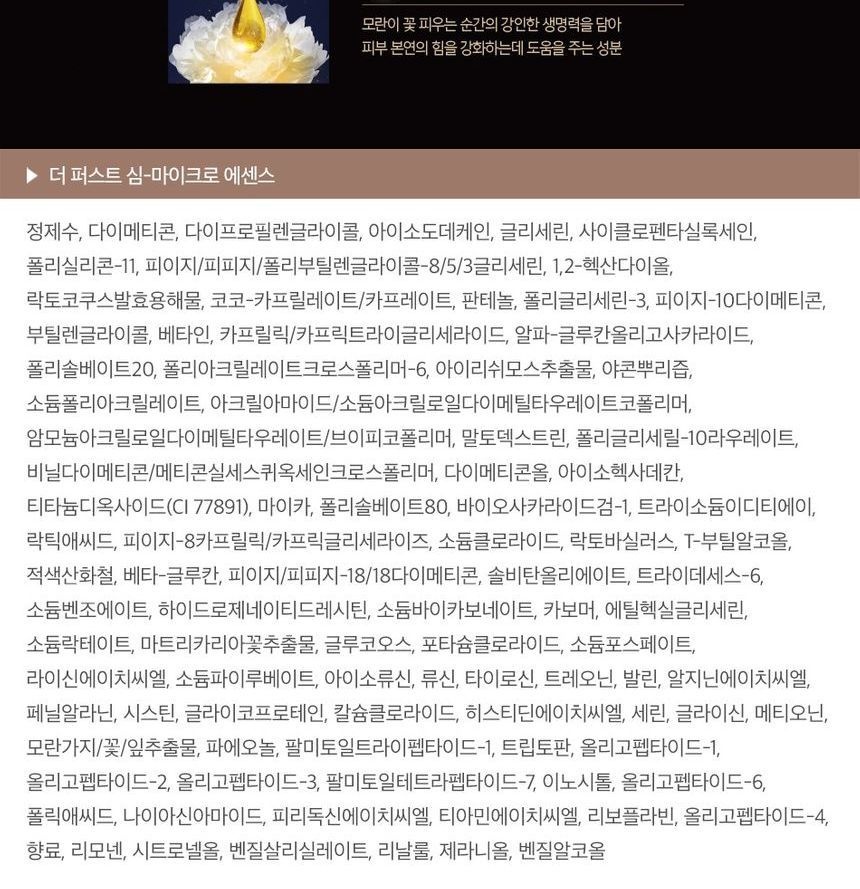 Sulwhasoo +Overnight Vitalizing Mask EX 35ml x 2EA / 2.36 fl. oz.
Nourishing/Radiance Care Sleeping Mask
The Korean traditional herbal sleeping mask that supplies moisture and
nourishment for skin to restore its natural radiance on the next day
- Ranked no. 1 in the mask category for 4 consecutive years*
- Popular as an overnight mask among consumers all over the world
(*Beaute Research, 2015~2018 Q4, based on cumulative sales in Korea)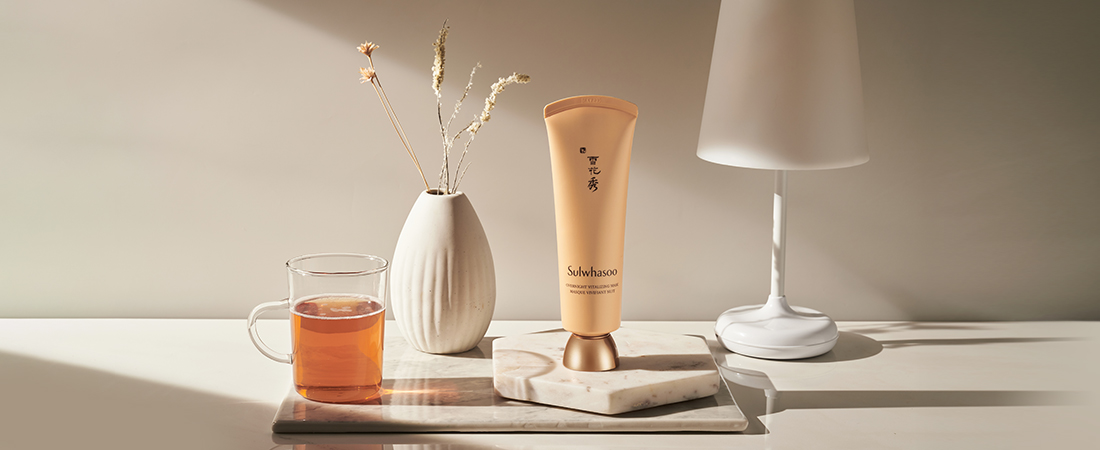 Product Characteristics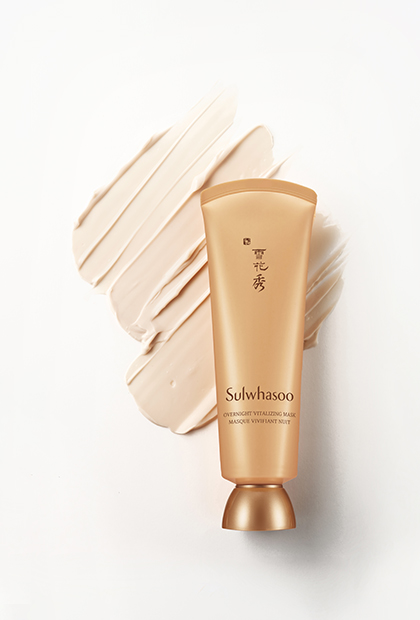 Takes care of the skin overnight to make it radiant in the morning
The Overnight Vitalizing Mask contains the Nutritive RED Elixir™ formula, which features Jujube and Pomegranate extracts that strengthen the skin's protective barrier, providing the skin with sufficient moisture and nutrients overnight to restore its radiance in the morning.
Skin-comforting texture and technology
The Overnight Vitalizing Mask's dermatologically friendly texture creates a moisturizing layer providing comfort, reducing moisture loss overnight, and supplying plenty of nutrients to the skin
Features a herbal aroma created with Comfort Wave Technology™
The Overnight Vitalizing Mask features a herbal aroma inspired by Korean traditional herb produced using the Comfort Wave Technology™.
Proven Results
Satisfaction over product efficacies
* Test Subject: 45 persons, 35-49 years of age / Testing Period: January 9, 2020 ~ January 16, 2020 / Testing Institution: ACORN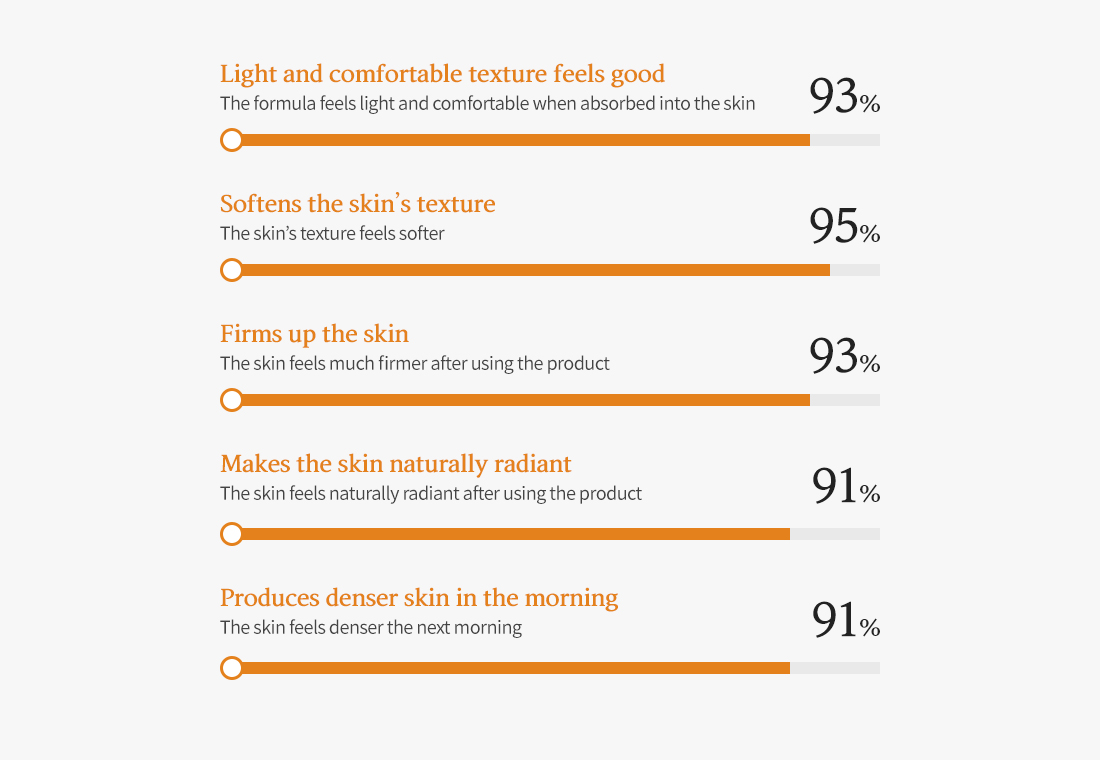 How to Use
How to Use
1 STEP

At the very last stage of your skincare routine, dispense a small amount of the product.

2 STEP

Apply evenly across the entire face (avoid the eye/lip areas), then wait five minutes until the skin absorbs the product completely before sleeping.

3 STEP

Rinse gently with lukewarm water the next morning.


詳細を表示する