Share
Intensive Moisturizing Soothes


This highly concentrated whitening product naturally helps fades freckles and spots and brightens skin tone. Intensive Moisturizing Soothes
Explosive Reaction and Repurchase Rates Prove by Reviews in Korea
​
The more you leave it alone, the darker it gets! 
Stain care is essential for people in their 20s and 50s!!!
Increase the capacity!
Fill up the amount of effectiveness
Improved outer, inner, and hyperpigmentation
Reduce blemishes, improve wrinkles
Skin tone improvement
Validation of improvements completed after 4 weeks of use
Whitening, wrinkle improvement, double functionality
Skin protection, hydration
Ingredients such as shea butter, centella, and madecasoside
Eliminate unnecessary costs such as excessive packaging 
Lower the price! Focus on ingredients
Melasma mitigation
Wrinkles improvement
Whitening effect
Clinical trial results to help relieve spots, pigmentation, improve skin tone, and improve wrinkles (improved after 4 weeks of use)
Completion of skin irritation clinical trial
Product details of Sulwhasoo Clarifying Mask EX 35mlx2EA /2.36 fl.oz.
Bodily Waste/Dead Skin Cell Care Peel-off Mask
The peel-off mask thoroughly removes dead skin and impurities for fine, clear and soft-textured skin.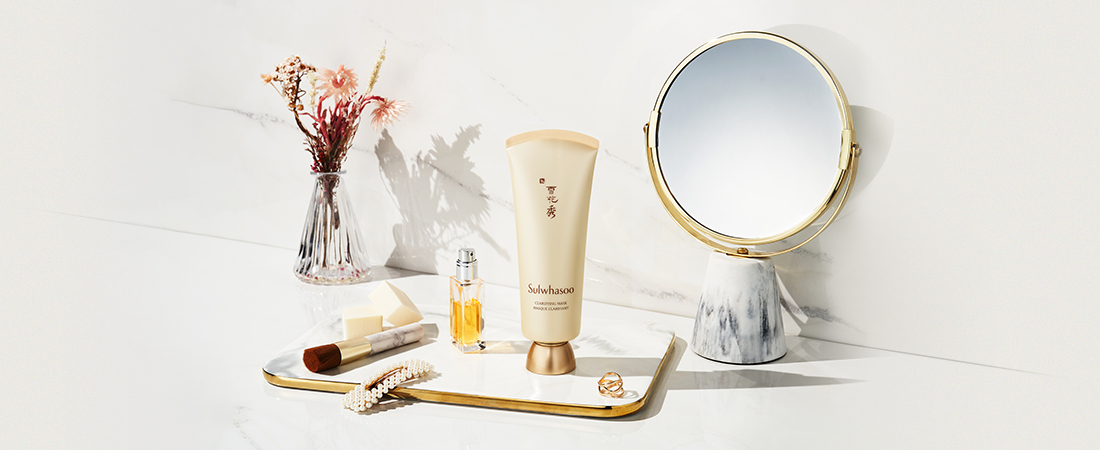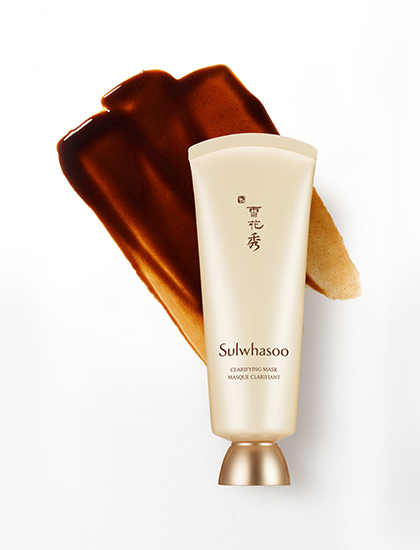 Removes dead skin and bodily waste
Thanks to its elastic texture, the Clarifying Mask fits tightly onto the skin and adhere impurities and dead skin as it dries, thereby caring neat and tidy skin.
Achieves bright and clear skin with fresh herbal ingredients
The Clarifying Mask contains Solomon's Seal powder, which helps to improve rough skin affected by dead skin and impurities to clear and radiant skin.
Achieves smooth and fine-textured skin
The Clarifying Mask removes impurities and dead skin, then tightens up skin pores to deliver smooth and fine-textured skin appearance.
Satisfaction over product efficacies
* Test Subject: 45 persons, 35-49 years of age / Testing Period: January 16, 2020 ~ January 23, 2020 / Testing Institution: ACORN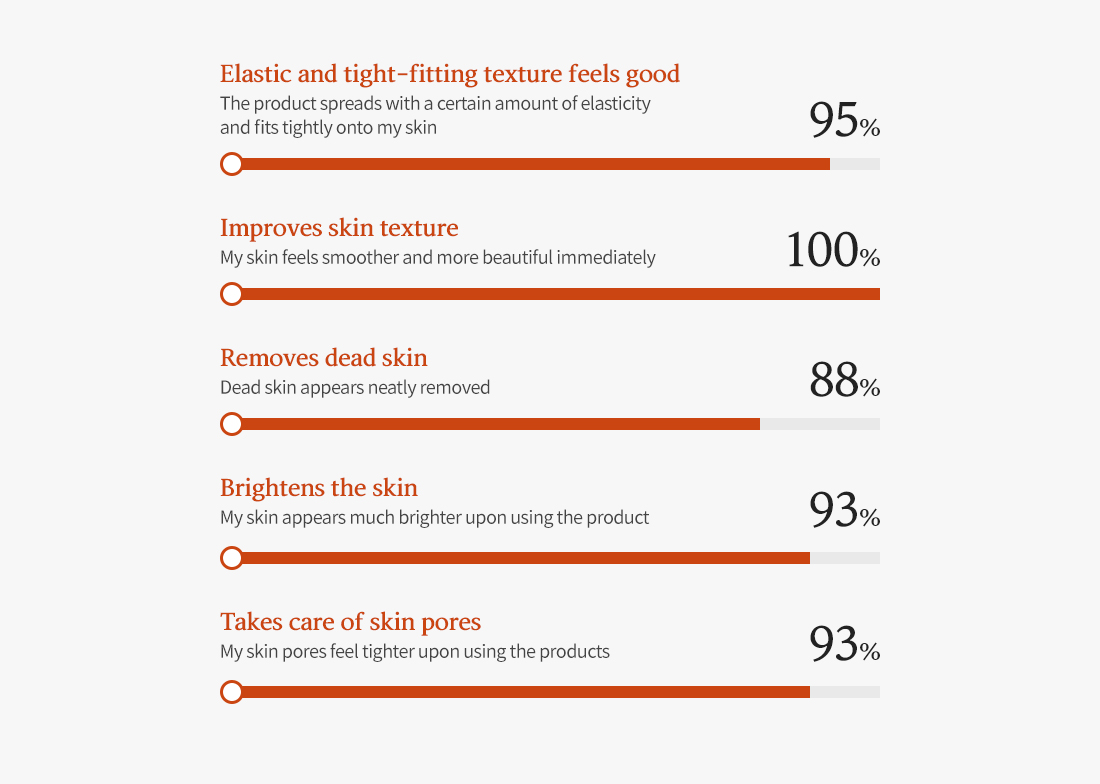 How to Use
1 STEP

After using an emulsion product, apply the product in the order of cheek/chin → nose → forehead (avoid the eye area).

2 STEP

Wait 20~30 minutes for the pack to dry.

3 STEP

Peel the mask off from the top of the face to bottom of the face.
詳細を表示する