Regular price
Sale price
$55.00 USD
Unit price
per
Sale
Sold out
Share
Gongjinhyang Seol Radiant White Tone-Up Sunscreen SPF50+ PA++++ 50ML
A multifunctional sunscreen which can effectively protect skin from damage caused by UV rays, blue light and pollutants, while relieving sensitivity due to environmental stimuli at the same time.
The slight pink undertone can brighten the skin, creating a healthy and radiant complexion even without makeup. Korean herbal complex SeolGamSan effectively nourishes and brightens dull skin, with added Pearl Wild Ginseng™ and chrysanthemum water to effectively purify the skin and alleviate dryness, revealing empress-like beautiful skin.
Having milk-like texture with excellent moisturising effect, it can be quickly absorbed by the skin to form a protective veil against the UV rays. The peach pink formula contains sebum control ingredients, with powerful waterproof and sweat proof properties. Can be used as a primer to help makeup stay on for longer. Skin remains refreshed and matte throughout the day, boasting an empress-like glow.
1. UV Protection SPF50+ PA++++
2. Brightening Function
3. Fine Dust Protection
4. Blue Light Protection
Radiant White Tone-Up Sunscreen > Sun BB Cream > Cushion > Brightening Pact
Product details of Sulwhasoo Clarifying Mask EX 35mlx2EA /2.36 fl.oz.
Bodily Waste/Dead Skin Cell Care Peel-off Mask
The peel-off mask thoroughly removes dead skin and impurities for fine, clear and soft-textured skin.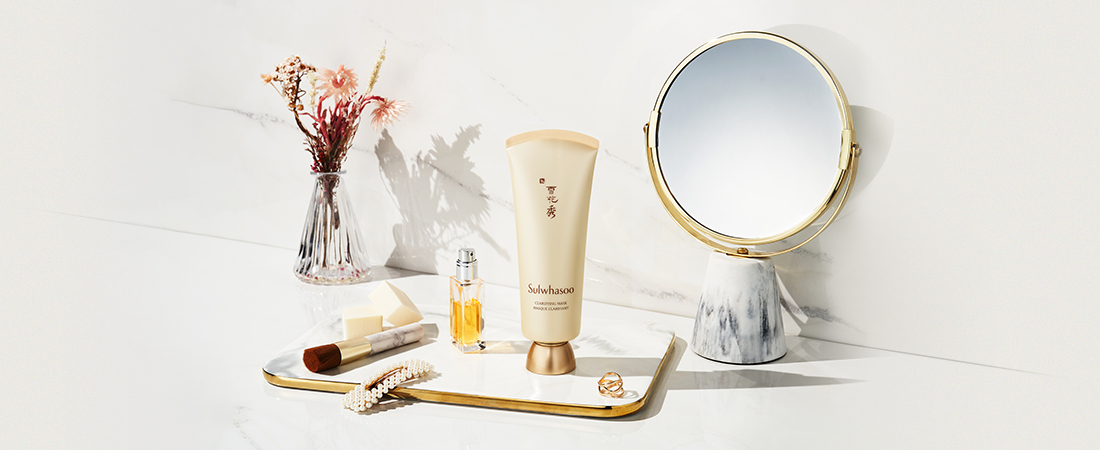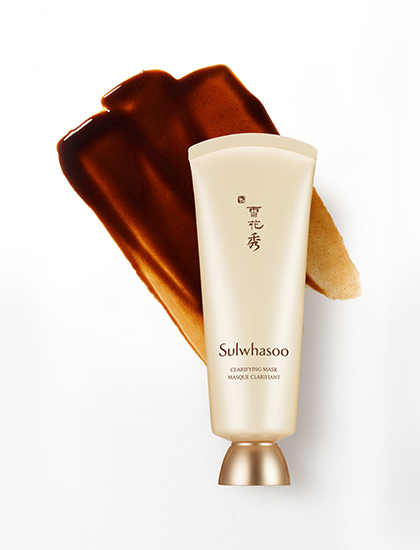 Removes dead skin and bodily waste
Thanks to its elastic texture, the Clarifying Mask fits tightly onto the skin and adhere impurities and dead skin as it dries, thereby caring neat and tidy skin.
Achieves bright and clear skin with fresh herbal ingredients
The Clarifying Mask contains Solomon's Seal powder, which helps to improve rough skin affected by dead skin and impurities to clear and radiant skin.
Achieves smooth and fine-textured skin
The Clarifying Mask removes impurities and dead skin, then tightens up skin pores to deliver smooth and fine-textured skin appearance.
Satisfaction over product efficacies
* Test Subject: 45 persons, 35-49 years of age / Testing Period: January 16, 2020 ~ January 23, 2020 / Testing Institution: ACORN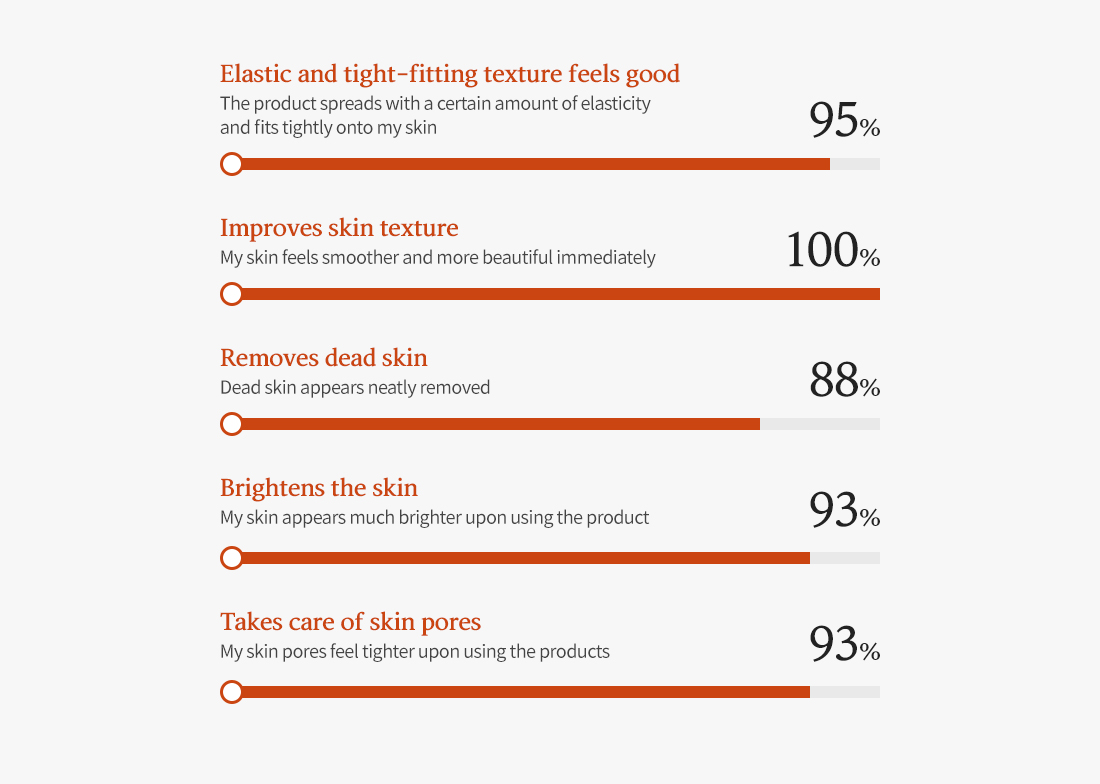 How to Use
1 STEP

After using an emulsion product, apply the product in the order of cheek/chin → nose → forehead (avoid the eye area).

2 STEP

Wait 20~30 minutes for the pack to dry.

3 STEP

Peel the mask off from the top of the face to bottom of the face.
The history of Whoo Gongjinhyang Seol Radiant White Tone Up Sun Cushion SPF50+/PA+++ 13g+Refill
The Radiant White Tone Up Sun Cushion has multiple functions of brightening, UV protection, anti-wrinkle and blue light protection, it also helps with smoothing out skin texture before makeup. The lightweight cushion primer evens out and lighten skin tone, improves skin texture, to prep your skin with light coverage. A to-go cushion to create Korean nude makeup look.
Enriched in ChiHyangPalBaekSan and chrysanthemum as key ingredients to soothe skin, inhibit melanin and brighten complexion, Pearl Ginseng helps purify skin and eliminate melanin; Chrysanthemum extracts hydrates skin with a cooling effect, which makes primer perfectly adhere to skin for a natural makeup look.
1. Brightening
2. UV Protection-SPF 50+, PA+++
3. Anti-Wrinkle
4. Mask Touch Proof
5. Blue Light protection
- Light and soft texture.
- Immediate skin tone-up and skin texture correction effect
​The History of Whoo Gongjinhyang Seol Radiant White Corrector 20ml /Dark spots | eBay
The History of Whoo Gongjinhyang Seol Radiant White Corrector 20ml+30 pcs Gift | eBay
The History of Whoo Seol Brightening Peeling Gel 100ml+Corrector 30EA/Dark spots | eBay
The History of Whoo Gongjinhyang Seol Radiant White Intensive Corrector 0.5ml X 30 pcs Gift 
This intensive spot corrector reduces the appearance of dark spots, 
discolorations
, and 
redness 
caused by skin aging and UV exposure. 
The advanced formula refines the look of uneven skin tone, leaving skin looking renewed and vibrant.


The History of Whoo's Seol line presents the modern reinterpretation of the royal brightening formula which the empress relied on during the days of the Korean dynasties. 
This highly functional 
anti-aging
, 
brightening 
line reduces visible signs of aging by enhancing luminosity, improving 
dark spots
, increasing the appearance of skin firmness, promoting elasticity and providing even skin tone. 
Continuous use in a short time period will leave the skin brighter and 
glow 
with youthful radiance.
This highly concentrated whitening product naturally helps fades freckles and spots and brightens skin tone.
View full details