Regular price
Sale price
$92.00 USD
Unit price
per
Sale
Sold out
Share
The History of Whoo Gongjinhyang Intensive Nutritive Cream 50ml / Qi and Jin Cream
Intensive Nutritive Cream is an Oriental Herb Nutritional Cream that protects facial firmness from the facial outline damage can be caused by the flow of time. A Secret Court ingredients nourishes skins with energy from the deep inside.


Weight or Volume: 50ml
Usage Time (Usage time after opening):
12 months after opening / The date of manufacture is difficult to mark since it frequently changes. 
Product Main Specifications: All Skin Types
Directions of Use:
At the last step of basic skincare routine in the morning and evening, take a suitable amount and gently smooth from the center of the face to outward direction.
Manufacturing Country: Republic of Korea
Ingredients:
Purified Water, Glycerin, Fragrance, etc.
정제수, 글리세린, 디프로필렌글라이콜, 사이클로펜타실록산, 카프릴릭/카프릭트리글리세라이드, 바이오사카라이드검-1, 하이드로제네이티드폴리이소부텐, 사이클로헥사실록산, 메도우폼씨오일, 락토바실러스/콩발효추출물, C14-22알코올, 하이드로제네이티드폴리데센, 1,2-헥산디올, 디메치콘, 헥실데실에칠헥사노에이트, 피이지-40스테아레이트, 판테놀, 변성알코올, 동충하초추출물, 인삼추출물, 영지추출물, 일당귀추출물, 산수유추출물, 녹용추출물, 선백리향추출물, 홍삼추출물, 하수오추출물, 각시둥굴레뿌리줄기/뿌리추출물, 천문동추출물, 모과추출물, 감나무잎추출물, 육계추출물, 애엽추출물, 감국추출물, 녹차추출물, 소듐하이알루로네이트, 효모/감자추출물발효여과물, 효모/보리씨발효여과물, C12-20알킬글루코사이드, 디메치콘올, 디메치콘/비닐디메치콘크로스폴리머, 코포아수씨드버터, 하이드로제네이티드레시틴, 피이지-10피토스테롤, 글리세릴스테아레이트, 피이지-100스테아레이트, 세테아릴올리베이트, 소르비탄올리베이트, 소르비탄스테아레이트, 글라이코리피드, 베헤닐알코올, 세라마이드엔피, 피이지-10레이프씨드스테롤, 글리세레스-20, 식물성스쿠알란, 마카다미아씨오일, 트리에칠헥사노인, 아라키딜글루코사이드, 쉐어버터, 스테아릭애씨드, 콜레스테롤, 부틸렌글라이콜, 암모늄아크릴로일디메칠타우레이트/브이피코폴리머, 카보머, 아크릴레이크/C10-30알킬아크릴레이트크로스폴리머, 황색5호, 황색4호, 트로메타민, 트리소듐이디티에이, 향료,알파-아이소메틸아이오논, 벤질벤조에이트, 벤질살리실레이트, 시트로넬올, 쿠마린, 제라니올, 헥실신남알, 하이드록시시트로넬알, 리모넨, 리날룰


Product details of Sulwhasoo Clarifying Mask EX 35ml x 2EA / 2.36 fl.oz.
Bodily Waste/Dead Skin Cell Care Peel-off Mask
The peel-off mask thoroughly removes dead skin and impurities for fine, clear and soft-textured skin.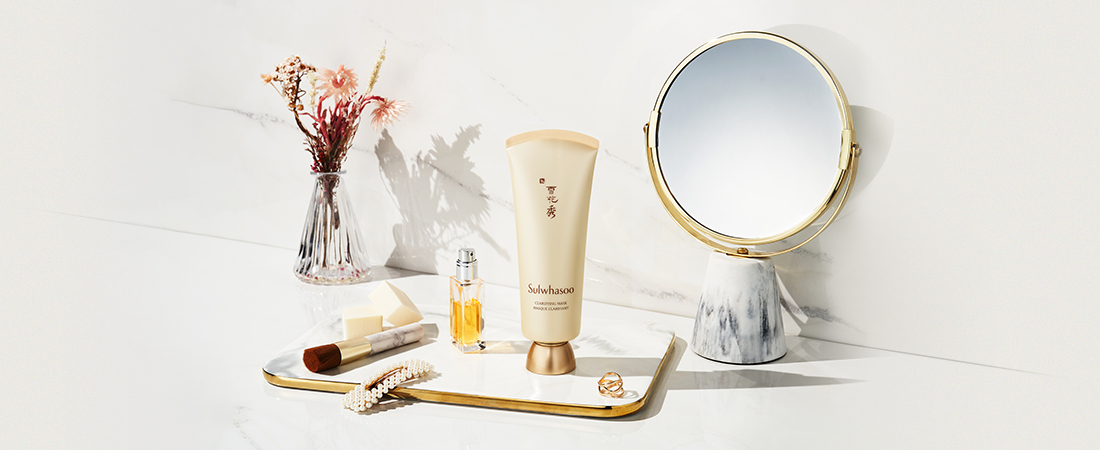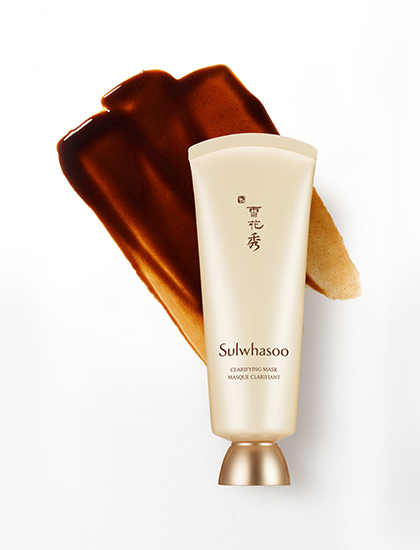 Removes dead skin and bodily waste
Thanks to its elastic texture, the Clarifying Mask fits tightly onto the skin and adhere impurities and dead skin as it dries, thereby caring neat and tidy skin.
Achieves bright and clear skin with fresh herbal ingredients
The Clarifying Mask contains Solomon's Seal powder, which helps to improve rough skin affected by dead skin and impurities to clear and radiant skin.
Achieves smooth and fine-textured skin
The Clarifying Mask removes impurities and dead skin, then tightens up skin pores to deliver smooth and fine-textured skin appearance.
Satisfaction over product efficacies
* Test Subject: 45 persons, 35-49 years of age / Testing Period: January 16, 2020 ~ January 23, 2020 / Testing Institution: ACORN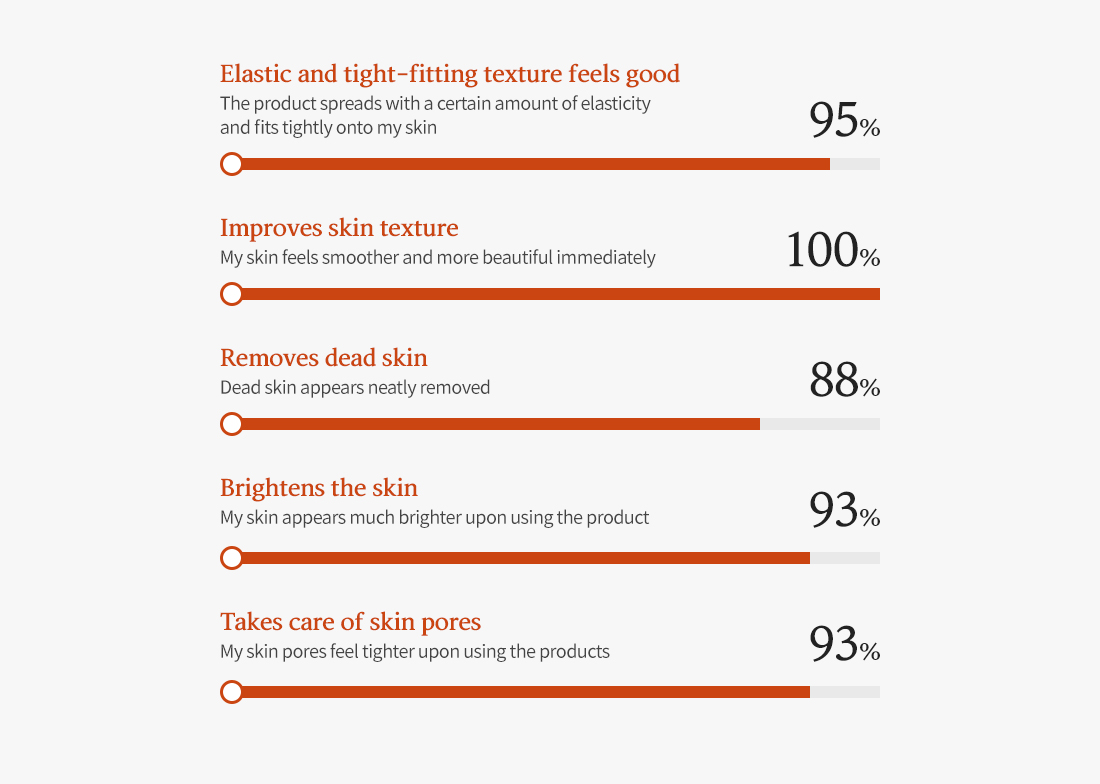 How to Use
1 STEP

After using an emulsion product, apply the product in the order of cheek/chin → nose → forehead (avoid the eye area).

2 STEP

Wait 20~30 minutes for the pack to dry.

3 STEP

Peel the mask off from the top of the face to bottom of the face.
View full details