Regular price
$108.00 USD
Regular price
$130.00 USD
Sale price
$108.00 USD
Unit price
per
Sale
Sold out
Share
Snowise Brightening Set (2 items+Kit)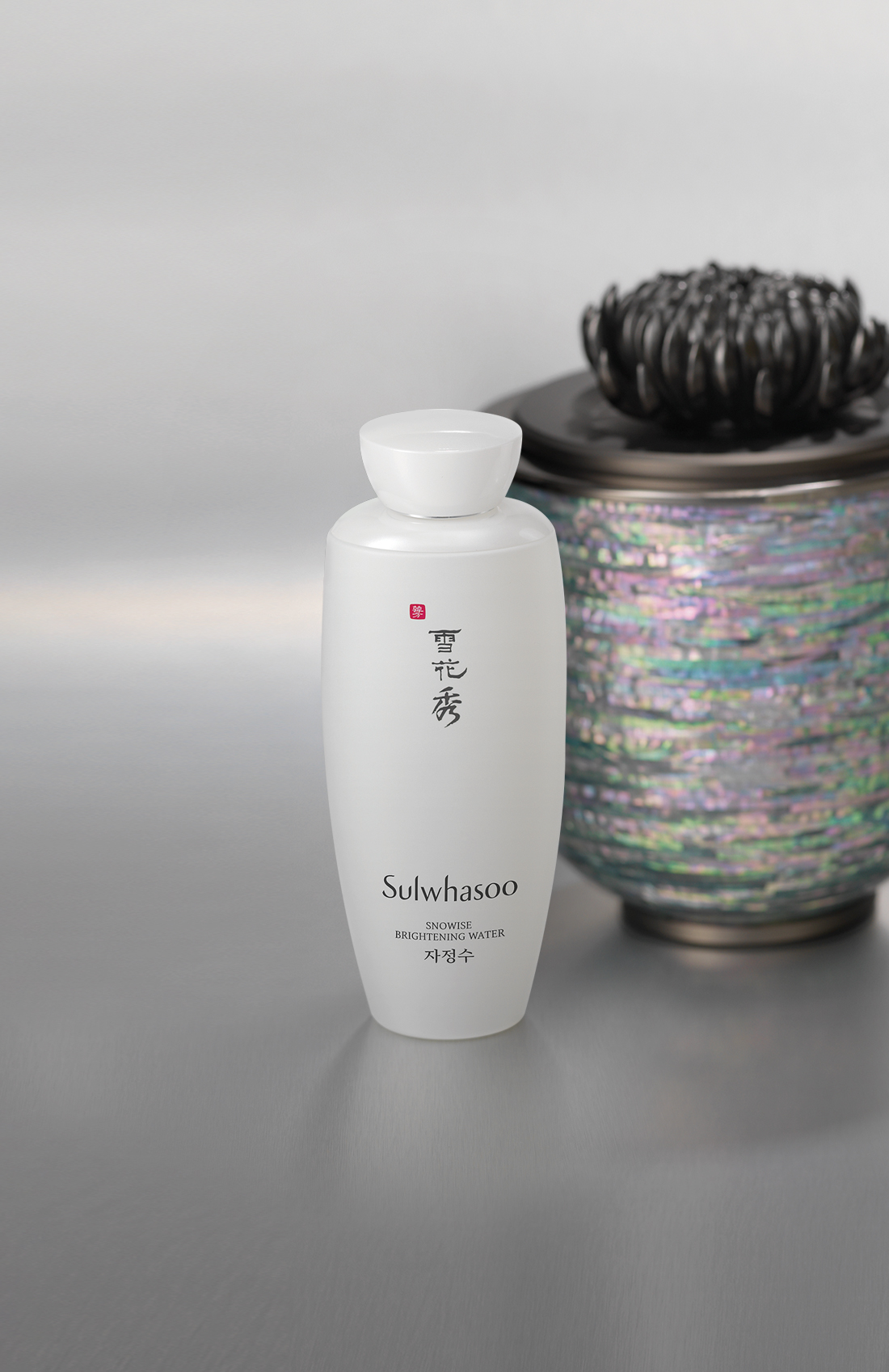 A gel-textured brightening toner tidies up rough skin
and helps to enhance the look of skin brightness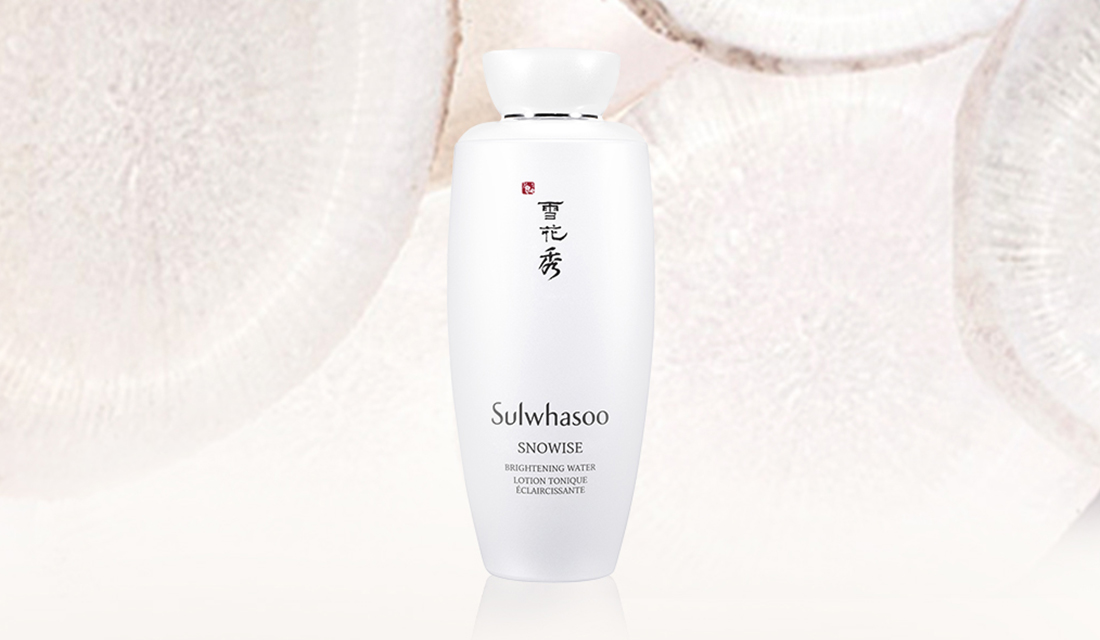 Clear and translucent look with White Cloud Grass
White cloud grass (Broussonetia kazinoki) root extract helps to alleviate skin's dullness caused by harmful irritants, and enhances your skin for a clear and translucent look.
[Brightening Cosmetics] Sulwhasoo's Snowise Brightening Water is enriched with white cloud grass.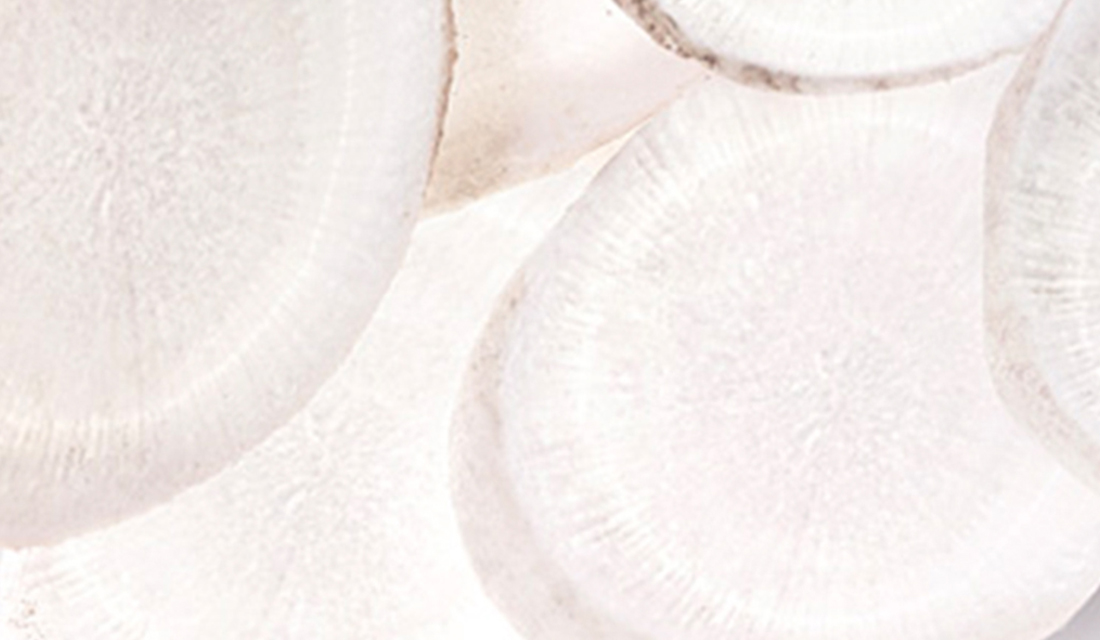 Mulberry root guarantees hydration
Snowise Brightening Water contains mulberry root extract.
It offers deep hydration and soothes the texture of your skin.
By doing so, it helps boost the effect of product that follows Snowise Brightening Water, brightening.
Essential gel-type texture for fast absorption
Snowise Brightening Water's texture achieves a golden ratio between translucence and thickness in a gel-type texture. It absorbs quickly and leaves a light finish and a feeling of rich hydration for your skin.
TIP
Use after First Care Activating Serum in the morning and evening.
Dispense onto palm and spread over the face, starting from the center of your face to the edge.
After applying, gently pat your face to allow for better absorption.
Snowise Brightening Water


Benefits:
This treatment water laced with antioxidant-rich white ginseng saponin and brightening mulberry root extract relieves dryness, clarifies, and helps improve overall tone, giving skin a radiant glass-skin glow.


How to use:
After using First Care Activating Serum, dispense a moderate amount on your palms and spread evenly across starting from the center of your face. Gently tap your skin to boost absorption.


Snowise Brightening Emulsion


Benefits:
Depositing powerful ingredients like pigment-reducing white cloud grass extract and brightening green tea extract, this whisper-weight, quick-absorbing emulsion promotes the lightening of surface spots while also preventing the formation of pigment in the first place. With daily use, skin looks more luminous, even, healthy, and translucent.


How to use:
Use after applying Snowise Brightening Serum, day and night. Pump a moderate amount onto your hands and gently spread across your face.
Weight or Volume
Main Product: Snowise Brightening Water 125ml, Snowise Brightening Emulsion 125ml / Sample: Snowise Brightening Water 15ml, Snowise Brightening Serum 8ml, Snowise Brightening Emulsion 15ml, Snowise Brightening Cream 5ml, Snowise Brightening UV Protector No.2 Soft Peach SPF50+/PA+++ 5ml
Product Main Specifications
All Skin Types
Usage Time (Usage time after opening)
1 year after opening / The date of manufacture is difficult to mark since it frequently changes. 
Directions of Use
Snowise Brightening Water: After using First Care Activating Serum EX at mornings/evenings, take a suitable amount on hands and softy spread from inner to outer corner of face. Lightly pat for absorption. Snowise Brightening Emulsion: After using Snowise Brightening Serum, pump a suitable amount and slowly spread, following the skin texture.
Manufacturer and Distributor
Amore Pacific Co., Ltd. / SK E&C
Manufacturing Country
Republic of Korea
Ingredients

Snowise Brightening Water: Purified Water, Ethanol, Betaine, etc.

정제수, 에탄올, 피이지/피피지-17/6코폴리머, 백화사설초추출물, 베타인, 프로판디올, 부틸렌글라이콜, 감초추출물,작약추출물, 연꽃추출물, 옥죽추출물, 마돈나백합비늘줄기추출물, 지황추출물, 꿀, 하이드롤라이즈드인삼사포닌, 인삼추출물, 닥나무뿌리추출물,뽕나무뿌리추출물, 에칠헥실글리세린, 1,2-헥산디올, 메톡시피이지-114/폴리엡실론카프롤락톤, 비스-피이지-18메칠에텔디메칠실란, 피이지-60하이드로제네이티드캐스터오일, 하이드록시에칠아크릴레이트/소듐아크릴로일디메칠타우레이트코폴리머, 디소듐이디티에이, 페녹시에탄올, 향료

Snowise Brightening Emulsion: Purified Water, Propanediol, Squalane, etc.

정제수, 프로판디올, 스쿠알란, 백화사설초추출물, 디메치콘, 부틸렌글라이콜, 감초추출물,메도우폼씨오일, 글리세린, 작약추출물, 연꽃추출물, 옥죽추출물, 마돈나백합비늘줄기추출물, 지황추출물, 꿀, 녹차추출물, 인삼추출물, 하이드롤라이즈드인삼사포닌, 뽕나무뿌리추출물, 쉐어버터, 1,2-헥산디올, C12-20알킬글루코사이드, C14-22알코올, 글리세릴스테아레이트, 글리세릴카프릴레이트, 라우릭애씨드, 메톡시피이지-114/폴리엡실론카프롤락톤, 미리스틱애씨드, 베헤닐알코올, 스테아릭애씨드, 아라키딜글루코사이드, 아라키딜알코올, 에칠헥실글리세린, 잔탄검, 카보머, 카프릴릴글라이콜, 트로메타민, 팔미틱애씨드, 하이드로제네이티드레시틴, 디소듐이디티에이, 페녹시에탄올, 향료

See more

Functionality Certified
Whitening Functionality
Cautions

1. It is recommended that customers should not apply it on the part where you have a scar, eczema, or dermatitis.

2. Customers should stop using the product if the followings occur and continuously using the product will only worsen the situation. If problems occur, consult a dermatologist.

1) When you feel irregular responses on your skin such as irritation, itching or rash.

2) When the above symptoms occur on the part of the skin where the product is applied by direct sunlight.

3. Caution for treatment and storage

1) Tighten the lid after using it.

2) Keep away from the reach of children.

3) Do not keep it in places where the temperature is extremely hot or low and exposed to the direct sunlight.

See more

Quality Assurance Standards
For defective products, compensation will be made according to the Standards noticed by Ebay.
View full details