Regular price
$125.00 USD
Regular price
Sale price
$125.00 USD
Unit price
per
Sale
Sold out
Share
O HUI The First Geniture Sym-Micro Essence Special Set 50ml+Travel Kits
Expiry yr2026

This set includes:


The First Geniture Sym-Micro Essence 50 ml エッセンス

The First Geniture Skin Softner 60ml トナー(サンプル)

The First Geniture Emulsion 60ml ローション. (サンプル)

The First Geniture Cream Intensive 30ml クリームインテンシブ(サンプル)
The First Geniture Sym-Micro Essence:
This sym-micro essence contains Gen-Biotics ™ Formula with the first genuture's main ingredients to enhance skin elasticity.
Antioxidant-rich formulation refines and improves the skin.
Softly adheres, soothes and revitalizes the stressed skin.
The First Geniture Cell Essential Source:
Supply the essential nourishment to the skin to give a bright and glowing skin performance.
The First Geniture Skin Softener:
Helps with skin balancing for a optimization skin condition after cleansing.
The First Geniture Emulsion:
Offers oil-water balancing caring.
How to use:
1. Use in the order of Skin Softener, Sym-Micro Essence, Cell Essential Source, Emulsion, Cream Intensive and Eye Cream.
2. Dispense 1 to 2 times of the product, apply it over your face with warm palms from inner to outer skin texture.
3. Pat gently for better absorption.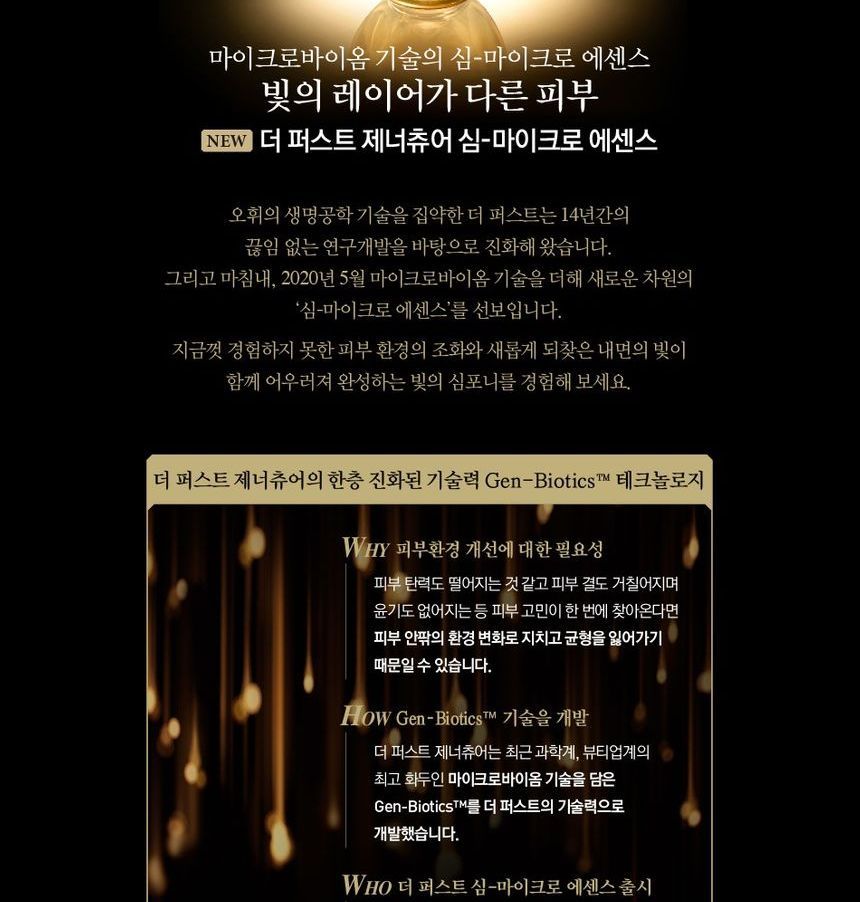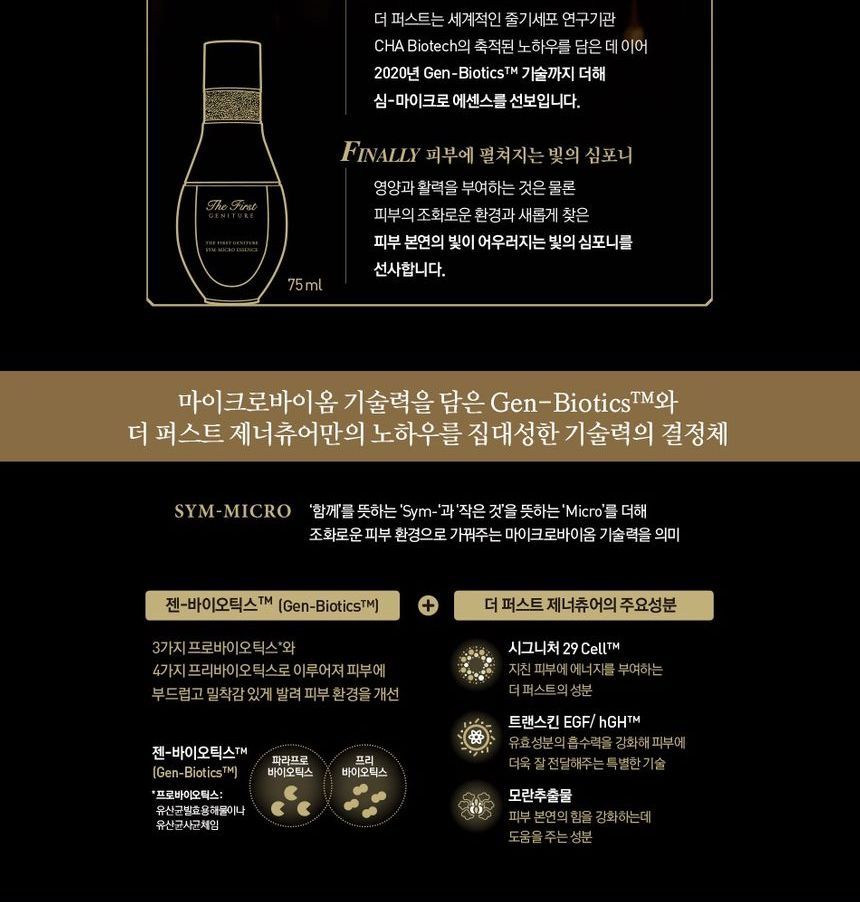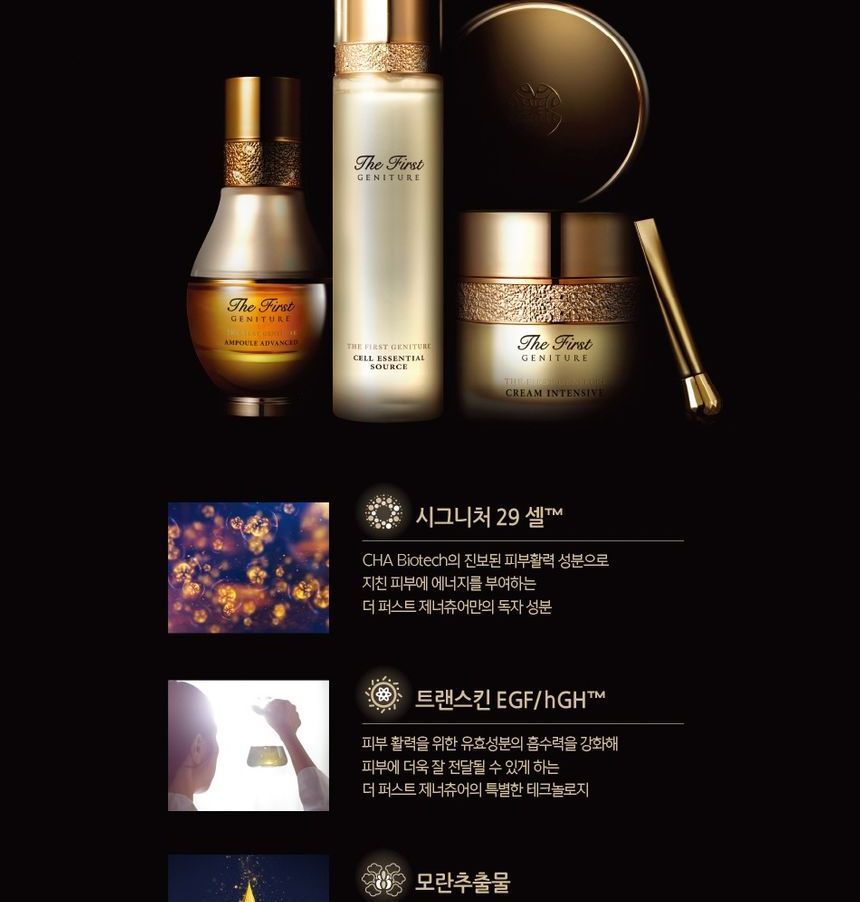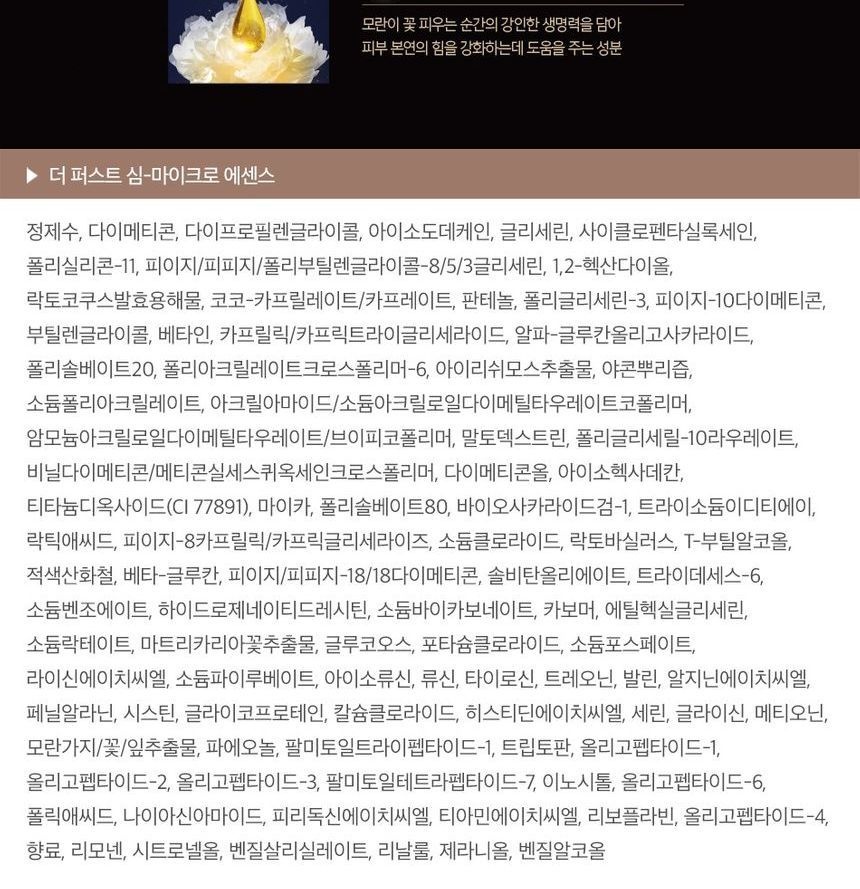 View full details