Share

Sulwhasoo Snowise Brightening Set (2 items)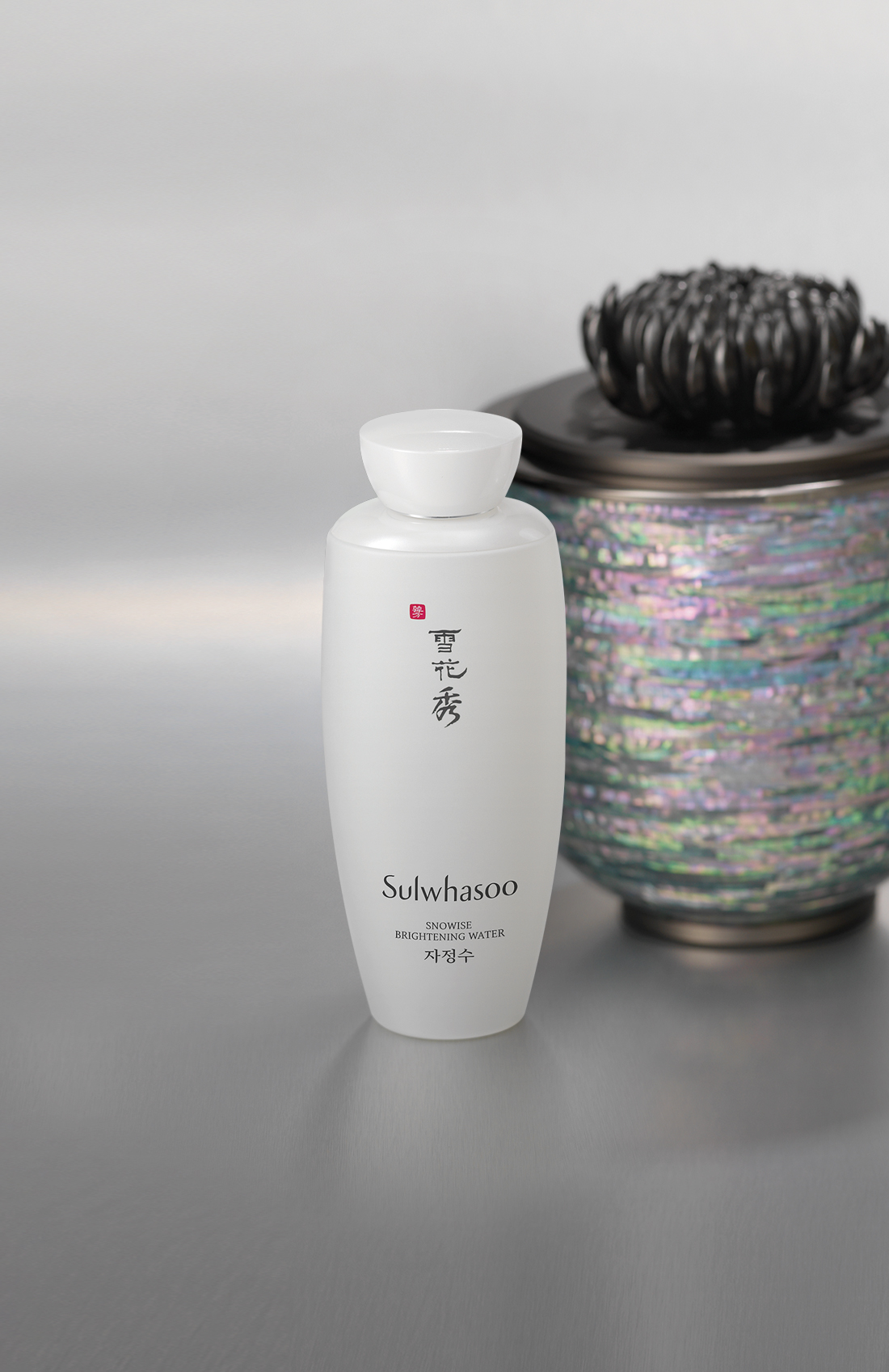 A gel-textured brightening toner tidies up rough skin
and helps to enhance the look of skin brightness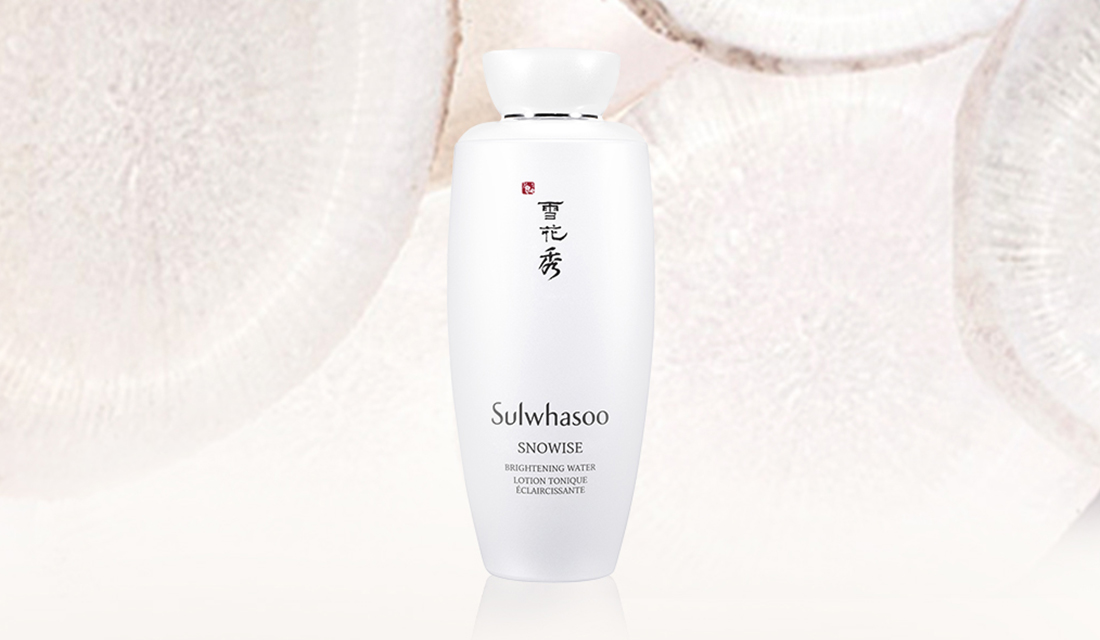 Clear and translucent look with White Cloud Grass
White cloud grass (Broussonetia kazinoki) root extract helps to alleviate skin's dullness caused by harmful irritants, and enhances your skin for a clear and translucent look.
[Brightening Cosmetics] Sulwhasoo's Snowise Brightening Water is enriched with white cloud grass.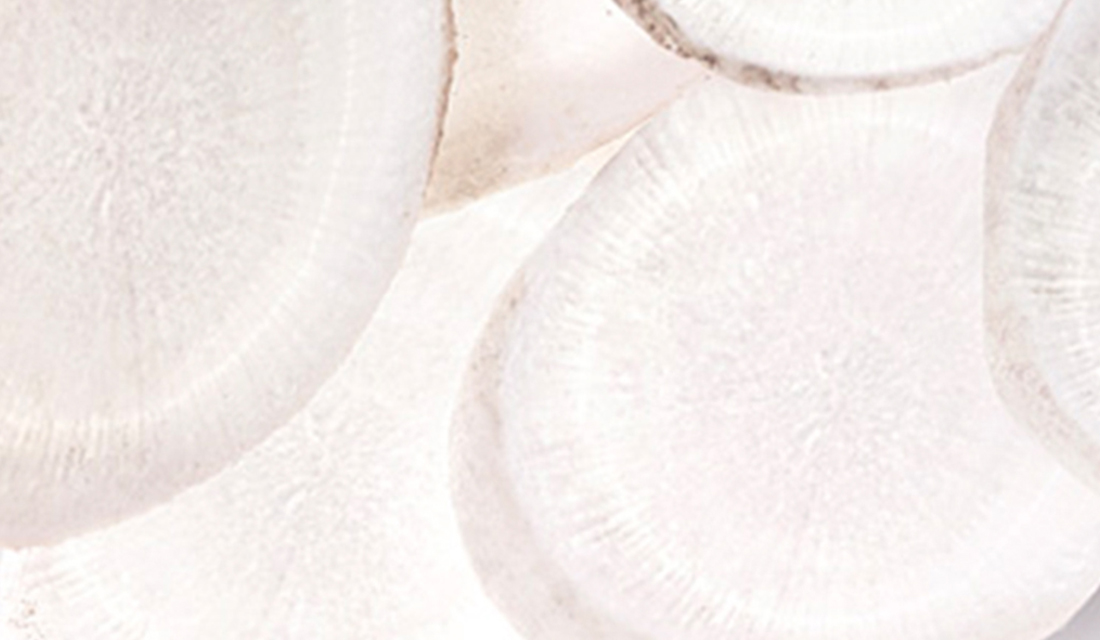 Mulberry root guarantees hydration
Snowise Brightening Water contains mulberry root extract.
It offers deep hydration and soothes the texture of your skin.
By doing so, it helps boost the effect of product that follows Snowise Brightening Water, brightening.
Essential gel-type texture for fast absorption
Snowise Brightening Water's texture achieves a golden ratio between translucence and thickness in a gel-type texture. It absorbs quickly and leaves a light finish and a feeling of rich hydration for your skin.
How to use
Snowise Brightening Water 125ml


This treatment water laced with antioxidant-rich white ginseng saponin and brightening mulberry root extract relieves dryness, clarifies, and helps improve overall tone, giving skin a radiant glass-skin glow.


How to use:
After using First Care Activating Serum, dispense a moderate amount on your palms and spread evenly across starting from the center of your face. Gently tap your skin to boost absorption.


Snowise Brightening Emulsion 125ml


Depositing powerful ingredients like pigment-reducing white cloud grass extract and brightening green tea extract, this whisper-weight, quick-absorbing emulsion promotes the lightening of surface spots while also preventing the formation of pigment in the first place. With daily use, skin looks more luminous, even, healthy, and translucent.


How to use:
Use after applying Snowise Brightening Serum, day and night. 
Pump a moderate amount onto your hands and gently spread across your face.
*** The gift may be changed to another specification of the same level according to Brand's circumstances.
Sulwhasoo Herbal Clay Purifying Mask 120ml
Skin Pores/Trouble Care Clay Mask
The herbal clay mask cleanses the skin surface and pores and
comforts sensitive skin with an exceptional skin purifying effect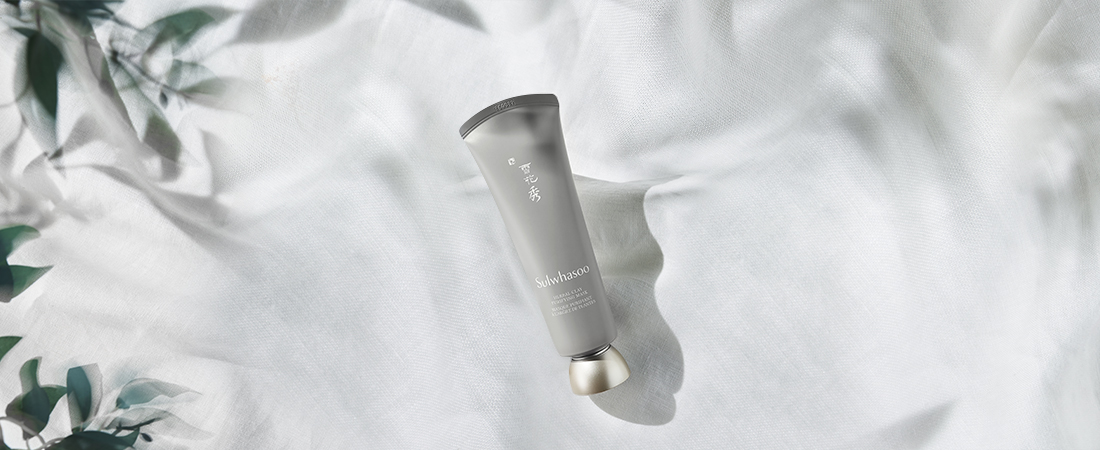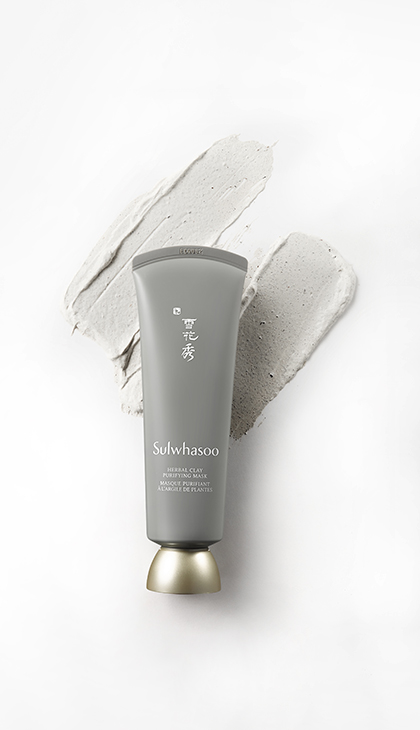 Offers deep cleansing experience for skin pores using dense clay particles
The Yellow Sea is known as one of the three most valuable mudflats in the world. The Herbal Clay Purifying Mask contains clay, with fine particles refined by natural tidal forces that are less than a few dozen microns in size, sourced from the Yellow Sea to remove bodily waste accumulated in dynamic expression lines in the skin, fine wrinkles, and skin pores.
Delivers rapid soothing benefits and removes dead skin cells for sensitive skin as an "S.O.S" solution
The Herbal Clay Purifying Mask features soothing herbs used in "Korean Traditional Herb Complex" inside its clay formula, which calms sensitive skin triggered by various daily stimuli down effectively. Also, the Mask contains PHA, a second-generation naturally derived exfoliating substance, to remove dead skin gently.
* "Korean Traditional Herb Complex": Contains Mugwort, Heartleaf Houttuynia powder, and six types of soothing herbs
Contains hydrating gel cream-type clay
The Herbal Clay Purifying Mask is a sensual clay mask that helps dry skin feel more comfortable thanks to its non-drying gel cream-type clay that spreads across the skin softly with a cooling sensation. It hydrates the skin and tightens up skin pores without straining the skin over time.
Satisfaction over product efficacies
* Test Subject: 30 persons, 25-39 years of age / Testing Period: April 17, 2020 ~ April 23, 2020 / Testing Institution: ACORN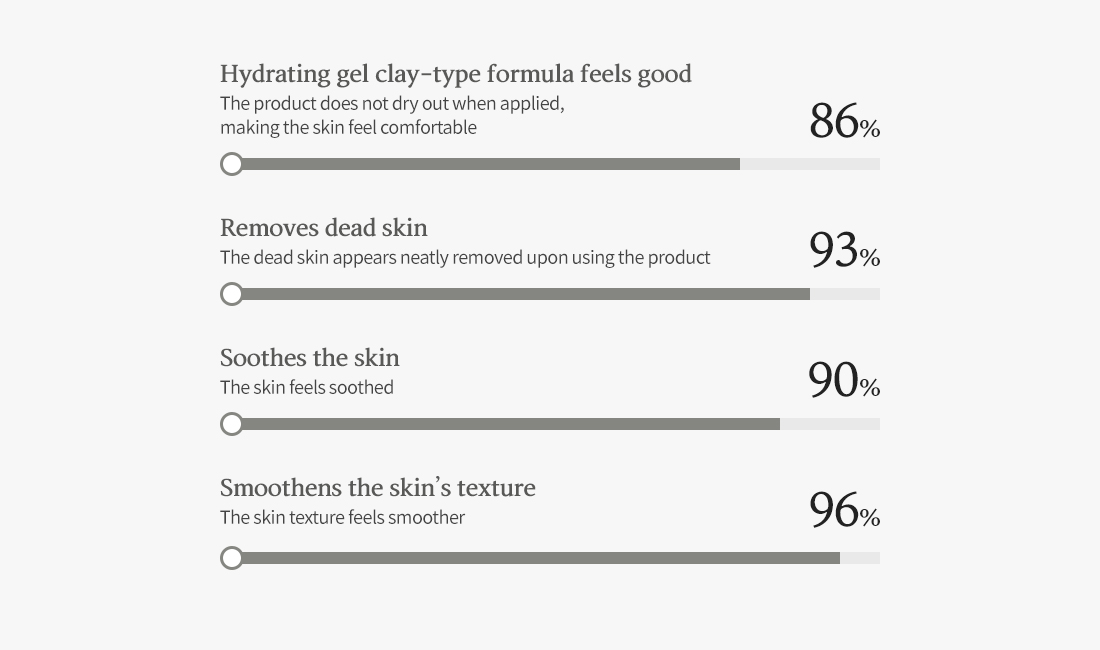 How to Use
After cleansing your face, apply the product (avoid the eye area), then rinse with lukewarm water after 5~10 minutes.
* Versatile application
1. Using the product as a "spot care" solution - Apply on break outs, irritated/sensitive spots, or the "T-zone" where the skin secretes more sebum, then rinse with lukewarm water after 5~10 minutes.
2. Using the product as a "daily deep cleanser" - After lightly dampening the skin, gently mix the Gentle Cleansing Foam and Herbal Clay Purifying Mask, cleanse your face, then rinse with lukewarm water.
詳細を表示する