Share

Sulwhasoo First Care Activating Perfecting Serum 90ml/3.04 fl.oz
An indispensable, anti-aging essence that produces stronger, more radiant skin with an all-around skin moisture barrier
Skin moisture barrier, Anti-aging
Your skin, More radiant than ever with
Best-selling essence sold every 10 seconds*
400,000 customers who have purchased a minimum of 10 bottles**
Ranked 1st in the boosting essence category for 9 consecutive years***
First product to reach KRW 3 trillion in cumulative sales****
*Based on domestic cumulative sales from January to December 2018
**Based on internally extracted AmorePacific data for customers who purchased
the First Care Activating Serum from its first release in 1997 to 2019
***Kantar 2012~2020, based on domestic purchase amount
****Based on product sales within AmorePacific from its first release in 1997 to August 2
The First Care Activating Serum is the "first step" in your beauty routine, providing an essence that restores balance to your skin.
After cleansing, rub both hands to generate heat, then dispense the First Care Activating Serum on both hands (palms).
First Care Activating Perfecting's energy awakens your skin's capacity
The powerful energy of the JAUM Balancing Complex™ takes care of dry and weakened skin from its foundations to make it look healthier.
It refreshes the skin every day, making it look healthy from the foundation, and helping it to find the strength to protect itself.
Product details of Sulwhasoo Clarifying Mask EX 35ml /1.18 fl.oz
Bodily Waste/Dead Skin Cell Care Peel-off Mask
The peel-off mask thoroughly removes dead skin and impurities for fine, clear and soft-textured skin.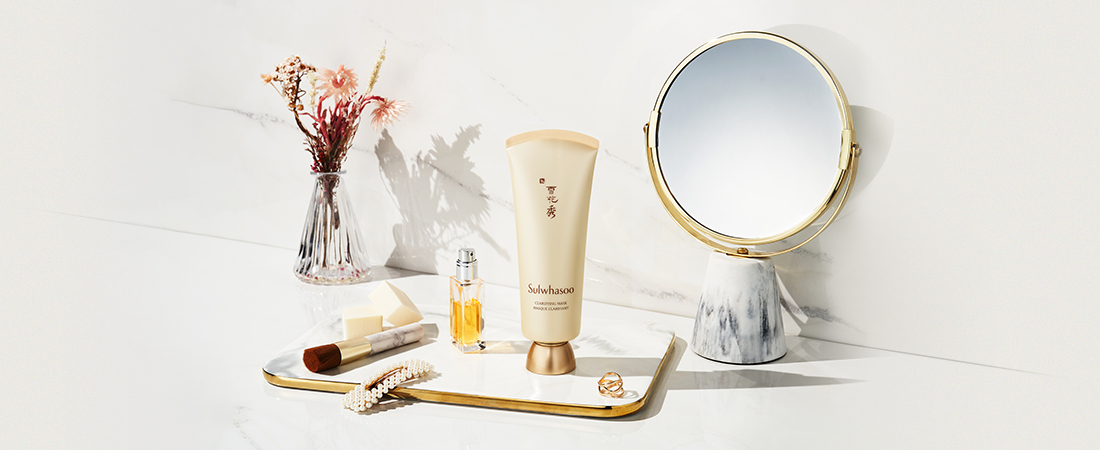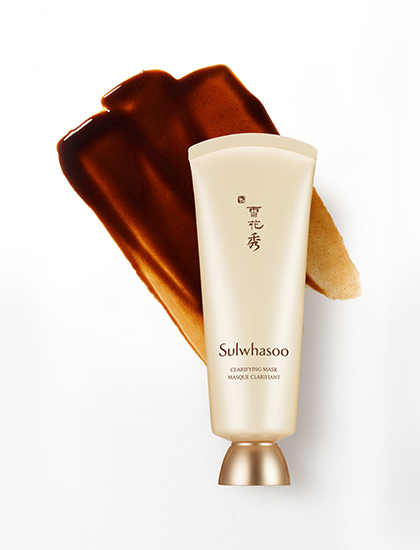 Removes dead skin and bodily waste
Thanks to its elastic texture, the Clarifying Mask fits tightly onto the skin and adhere impurities and dead skin as it dries, thereby caring neat and tidy skin.
Achieves bright and clear skin with fresh herbal ingredients
The Clarifying Mask contains Solomon's Seal powder, which helps to improve rough skin affected by dead skin and impurities to clear and radiant skin.
Achieves smooth and fine-textured skin
The Clarifying Mask removes impurities and dead skin, then tightens up skin pores to deliver smooth and fine-textured skin appearance.
Satisfaction over product efficacies
* Test Subject: 45 persons, 35-49 years of age / Testing Period: January 16, 2020 ~ January 23, 2020 / Testing Institution: ACORN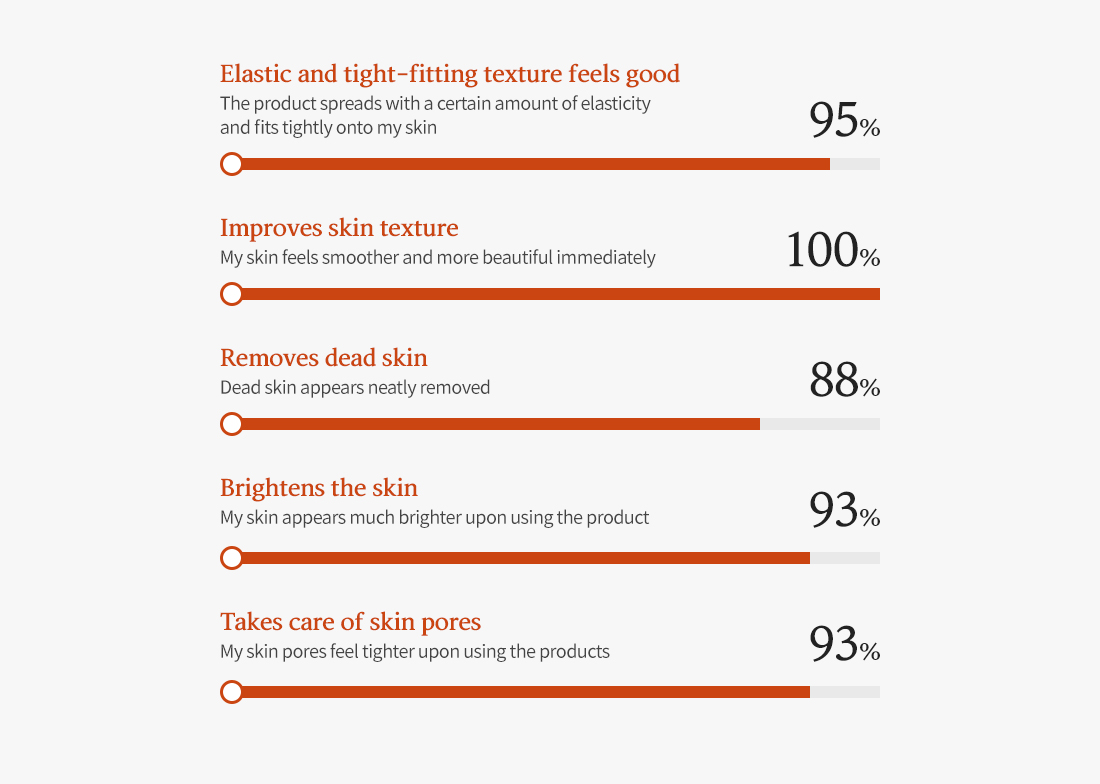 How to Use
1 STEP

After using an emulsion product, apply the product in the order of cheek/chin → nose → forehead (avoid the eye area).

2 STEP

Wait 20~30 minutes for the pack to dry.

3 STEP

Peel the mask off from the top of the face to bottom of the face.
詳細を表示する